The Right Place for Your Next Party!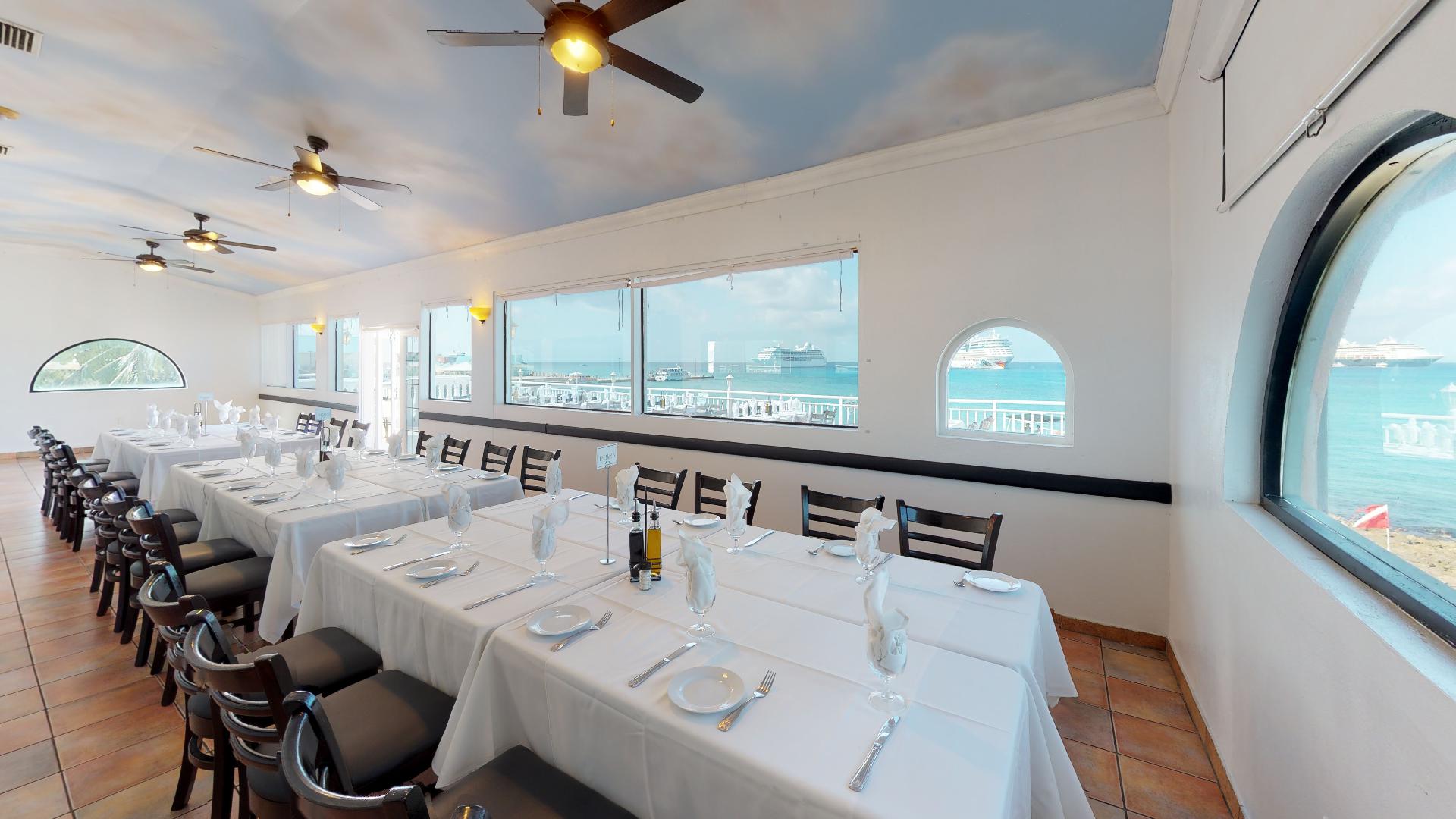 Casanova's boasts exquisite waterfront views, sumptuous Italian and Seafood cuisine, and a dining experience that is both memorable and unique.
We have an intimate Wine Cellar, perfect for an intimate dinner for up to 14 guests for a sit down dinner. The main restaurant can seat a variety of different sized groups for either indoor air-conditioned dining, or the terrace for outdoor dining. For larger groups, the upstairs accommodates 60 guests indoors or 75 guests outdoors for a sit down dinner, or 100 in each area for a cocktail party.
For a group larger than 30 guests, a set menu is recommended, as it aids in the fluidity of the evening, as well as helping to control costs.

Please refer to our regular menus, and have a look at our wine list as well - our wines are subject to availability, and prices are subject to change. For an event in our upstairs private dining area, you have the option of having a bar available for the exclusive use of your guests. You may select a full open bar, all on one tab, or a limited bar, which offers your guests a variety of our house wines, beer, well drinks, and non-alcoholic beverages. Another option is the cash bar, a full bar with a pricing menu so your guests can indulge their refreshment needs!

The upstairs room features a separate music system. As such, you are welcome to bring in an ipod/ipad, or a laptop to entertain your guests. If you prefer, you are welcome to arrange for a DJ or live music to entertain your guests. You are also welcome to bring in any additional décor that you may desire. We provide the traditional white table cloths with traditional implements in addition to candles as well as decor items for each table. Anything outside of that, you are most welcome to provide.
Office Catering
At Casanova Restaurant we know just how important it is to make sure that your corporate event is a memorable experience for you and your guests. Our dedicated catering manager/event co-coordinator will work with you from the outset to make sure we understand the event objectives and success criteria, so we can ensure that the catering meets exactly with your expectations.
From a small business conference to an office party, our Corporate Team will create a catering package specific to your needs.
Get in Touch with our Casanova Catering Team
(Let us manage your next special event)
Weddings
Casanova Restaurant is the perfect placeto host your Wedding Ceremony and/or Reception.
Whether you're looking for an intimate place for a quiet reception, a large roon for lots of well-wishers, or a unique setting, its the perfect place to hold your wedding reception.
Celebrate your wedding at Casanova Restaurant and create an exquisite event that will be forever treasured by all those who attend.
Available for bridal showers, rehearsal dinners, bachelor & bachelorette parties. We can accomodate any of your special day needs.
Get in Touch with our Casanova Wedding Planner
(Let us manage special wedding day) REQUEST A FREE WEDDING PLANNING CONSULTATION
(Let us manage your next special event)